Bird Blocks
This toy was inspired by the simple geometry, and primary colours of toys that were made by students at the Bauhaus in the 1920's. I have always liked kits that can be assembled in different ways. Birds are an ideal subject for such a toy as they comprise the universal components of tail, wings, legs with a larger variation of heads and beaks adapted to their function.
Price: £75.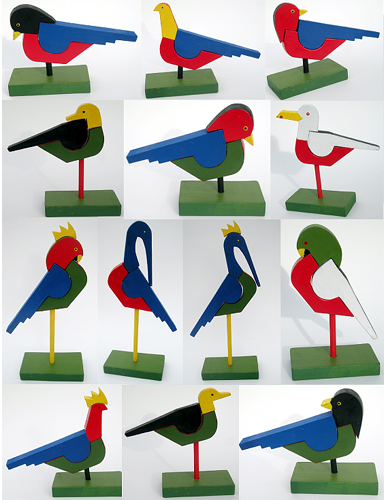 Circus
Over the years I have made a number of variations on the theme of Circus. This image contains most of my standard characters.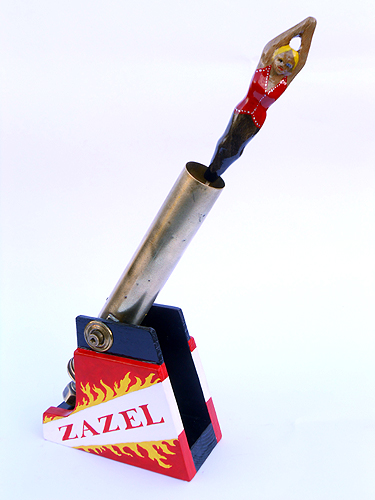 Zazel is a recently introduced act. Prices on application.